I have been updating my website, a task long overdue.
I am still working on a visual response to the poems of Catherine Swire which are due to be published by The Artel Press, Liverpool, in October with the title 'SOIL'. This drawing of a young man (Catherine's 17 year old son, Sam) is the beginning of a work based on the life of Prince Arthur, eldest son of Henry VII and elder brother of Henry VIII. He died at Ludlow when he was only 16 and buried with much ceremony at Worcester Cathedral where his exquisitely carved tomb is near the High Altar.
We were hoping to show these works next summer at the Ledbury Poetry Festival but have not found a suitable showing space yet. More to come on this subject – I am visiting the site of the 1651 Battle of Worcester in a few days on its anniversary on September 3rd. Both Prince Arthur's tomb and this site are included in Catherine's poems.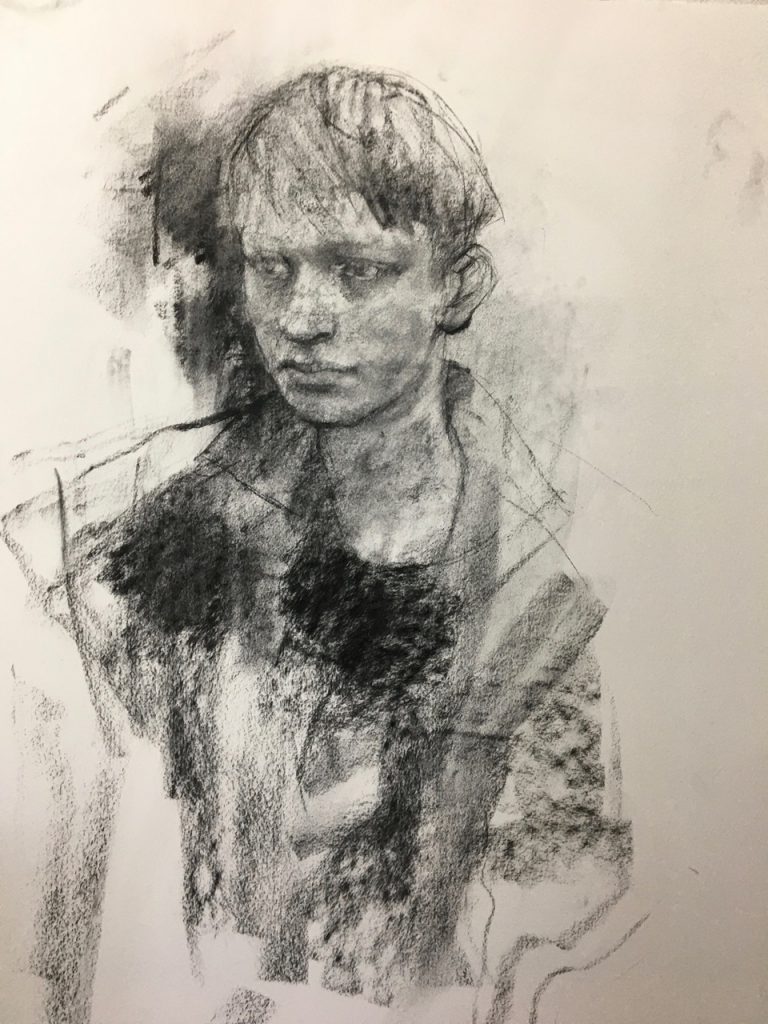 31 August, 2021