It has been a peaceful month with plenty of time in the studio – which is the one good thing about lockdown.   I have mainly been painting apples, which I do every year when we harvest the apples in Coombe Beauchamp Orchard.  We also had a huge crop of quinces. These pics are snaps not professional photographs, I am waiting for easing of restrictions before I can arrange a session.
These are all 5 x 7 ins, oil on linen, unframed
I have also found three winter landscapes in mixed media on card: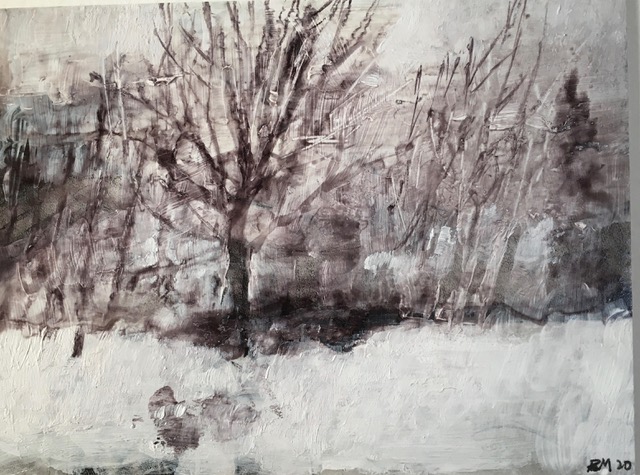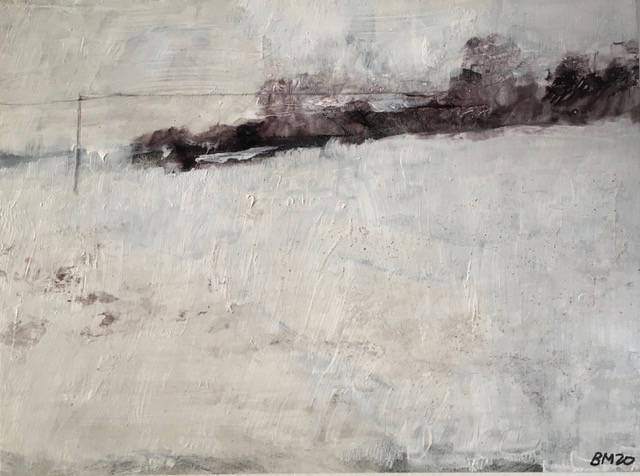 These are all 4 x 5 1/2 ins mixed media on card, mounted but unframed.
The top one is a view of the Malvern Hills from Coombe Beauchamp Orchard, the other two are views from the Malvern to Paddington Great Western train.  Unknown country but somewhere in Oxfordshire.   I did them last winter but have only just had them mounted.  I haven't been on a train since March!
5 December 2020