We hung the exhibition yesterday in the Great Barn at Hellens Manor, Much Marcle, Herefordshire.  It is part of this year's Garden Festival, which has been re-imagined after its cancellation in June due to the coronavirus regulations.  Hanging was hard work, negotiating the old timbers and irregular spaces, but Angus Macdonald has over 30 years of experience of installing exhibitions with his company C'ART Art Transport so he was able to come up with excellent solutions.  We were helped by old friends Peter Arscott and John Burns.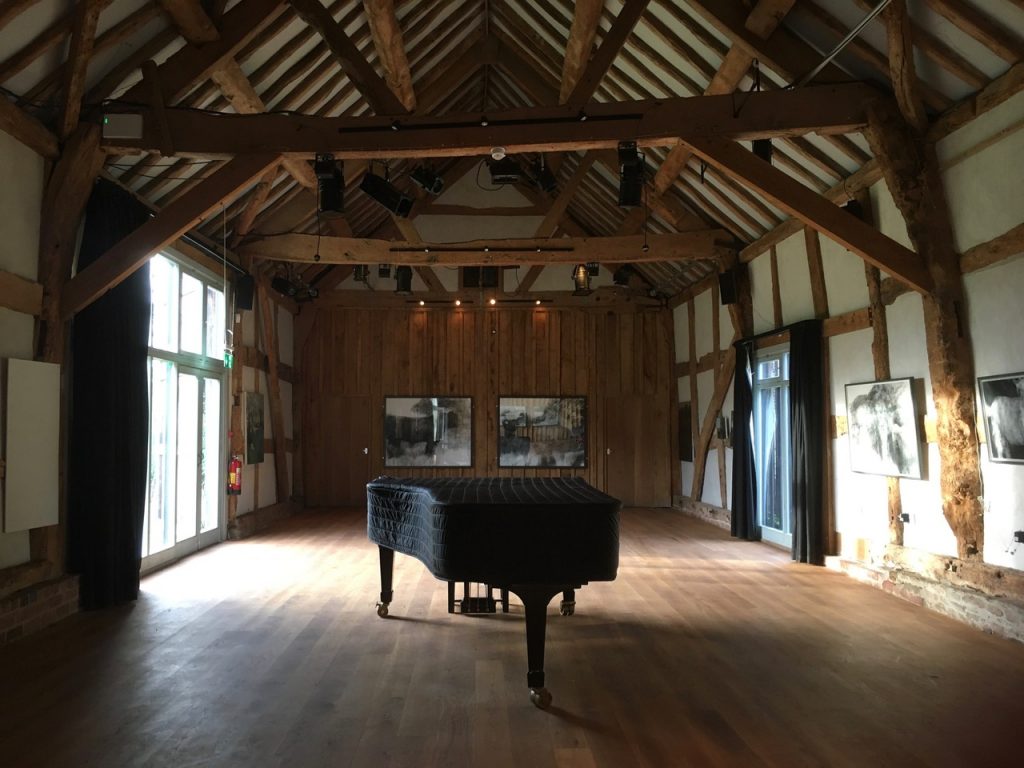 I am sharing the barn with this fine grand piano which I have seen played by Christian Blackshaw at some wonderful concerts at Hellens Music Festival.  It looks faintly sculptural and enhances the ambience.  Sometimes a hen wanders in to see what is going on, adding to the blend of art in a bucolic setting.
There are two new paintings resulting from my residency in Romania in 2019.  Here is a study of Petrica, who looks after the grounds of the manor house at Valeni.  I would have liked to show all the Romanian works together as although the rest are sold I could have borrowed them back for this exhibition.  However, I decided against this idea for various reasons.  The others can be seen in previous posts on this website when they were shown at the Courtyard at Hereford in January/February 2020.
Small fruit and flower paintings to round off the show.  I will post further information and a price list in my next post.
25 August, 2020