My exhibition Bright Clouds of May opened on 5 May on a glorious cloudless day.  It is a lovely gallery in a beautiful old building in the centre of Chipping Campden – itself a beautiful Cotswold town with an interesting history relating to the Arts & Crafts Movement.
Here are some images:
A gallery shot:  the life-size bronze boar is a resident of the gallery.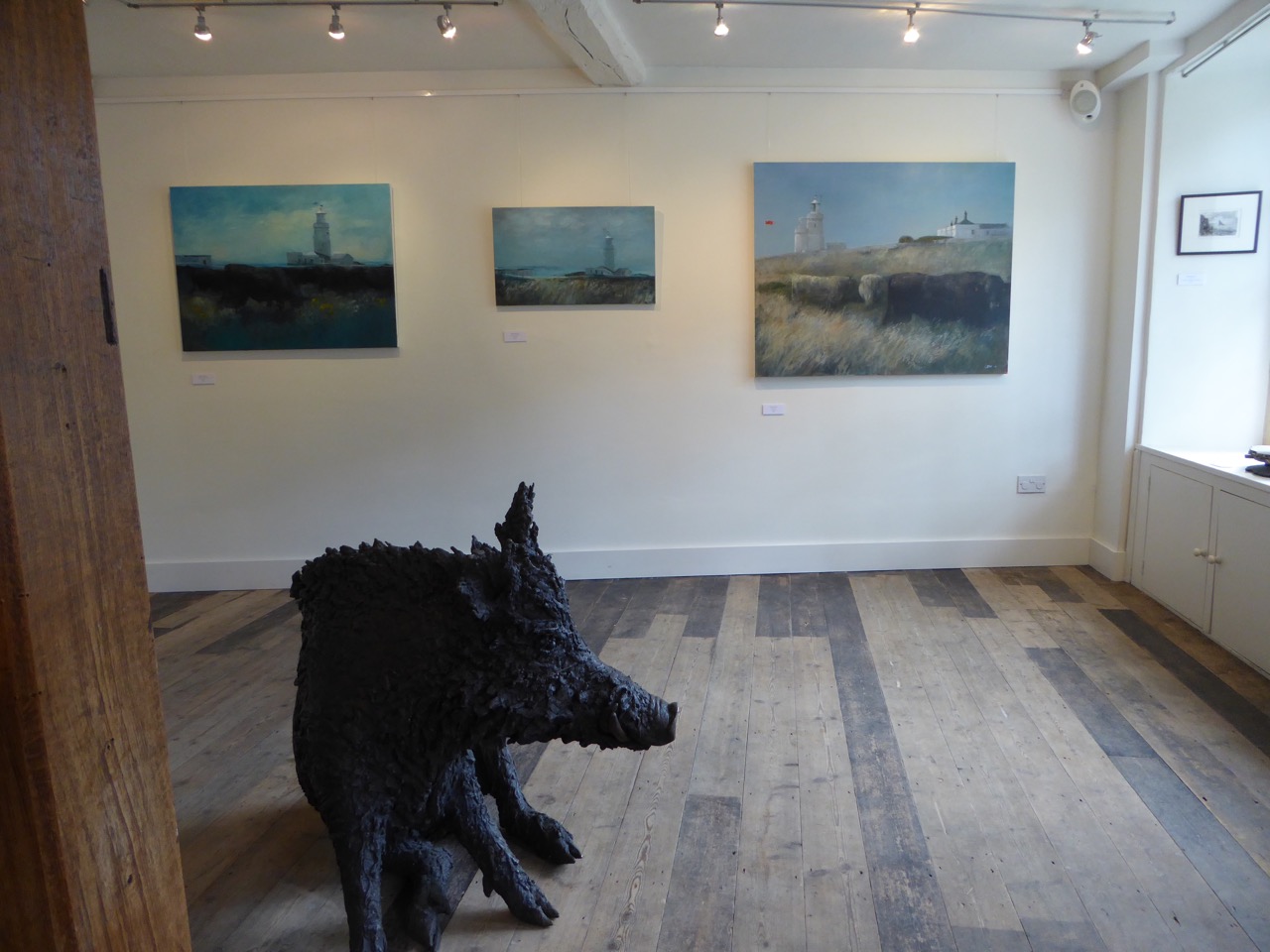 And finally a little painting of crab apple blossom, hung at the last minute before the show opened and still not quite dry.  I wanted to capture the ephemeral nature of the subject as quickly and economically as possible:
Full details and online catalogue are on the Campden Gallery website:  www.campdengallery.co.uk
The exhibitions runs until 28 May.
11 May 2018